Blissborn Training Payment
You may pay your entire fee or choose a payment option.
Please note, Early Bird Pricing only applies through sale date. After that, if you chose to pay in payments, your price for any remaining payments will go up to the full price for your balance.
Early Bird pricing through 12/31/18 for Florida training
1/2 payment Blissborn Educator Training, Boca Raton, Florida, January 24-27, 2019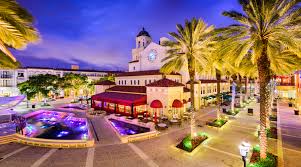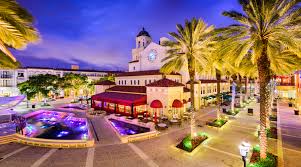 sale
1/2 payment Blissborn Educator Training, Boca Raton, Florida, January 24-27, 2019
You may have the option of paying in two payments if you'd like. You are responsible for completing your payments by December 31, in order to retain your "Early Bird" pricing. Reach out with questions!
Upon invitation, join us in sunny, beautiful Boca Raton, Florida for our four-day Blissborn Educator Training. The legendary Barbara Harper joins Laura Wood, Blissborn Founder, to present an in-depth, life-changing four-day workshop.
Thursday, January 24 through Sunday, January 27, 2018 Boca Raton, Florida
Cost $1,250 USD
Early Bird rate until December 31, 2018 $1050 USD
Your certification fee covers:
Your four-day training, led by Laura Wood, founder, and Barbara Harper, founder of Waterbirth International (and SO much more). Approximately 8-10 hours per day plus breaks. This is an incredibly well-organized and complete hands-on training. You'll learn so much -- and it will change your career, the way you think about birth, and the way you think about life! Laura and Barbara are so excited to share these experiences with you.

All materials, including your Educator Manual binder (everything you need to know to teach each Blissborn class), your Educator Resources flash drive (including all marketing materials, logos, business card templates, in-class materials, intake forms for your students, all handouts, surveys for your students, the Blissborn Movie, and more), sample Parent Materials, a canvas bag, a due date/class calculator, sample pain-inducing devices (for testing our Comfort Techniques)... and lots more!

Coffee, hot tea, and water, as well as simple snacks

Your certification exam

Upon passing and completing all requirements, your two-year certification as a Blissborn Educator (BHE)

Upon certification, unlimited support as you begin your new practice

Upon certification, access to student materials for purchase (to be resold to your students, one set per mother required)
You are responsible for:
All travel fees

Lodging and all meals (we may be able to set you up with a roommate if you'd like)
Schedule (please note, we will be moving fluidly, so this is just an approximation)
Day 1
8:45 am
Meet and greet
9:00 am
Get Started!
Hypnosis 101 (even if you've taken other hypnosis trainings, you'll find this fascinating and useful)
12:30
Lunch
1:30 pm
Affirmations practice
All about teaching: getting organized, things to keep in mind, all about the materials
5:30 pm
Day ends
Day 2
9:00 am to 5:30 pm (lunch 1 hour)
Learn how to teach Class 1
Learn how to teach Class 2
Practice sessions
Day 3
9:00 am to 5:30 pm (lunch 1 hour)
Learn how to lead Class 3: our fear-processing class. This powerful class will take us all day.
Day 4
9:00 am to 5:30 pm (lunch 1 hour)
Learn how to teach Class 4
Learn how to teach Class 5
Questions and answers
Exam and Certification, Photos
If you're scheduling your flight out, you can plan on leaving the training anytime after 5:30 pm. Or stay an extra day or two!
Feel free to reach out to Laura HERE with any questions.